Are you a CEO-babe, ready to ditch burnout?
I see you, Super Woman; you couldn't possibly work harder.
Stampeding past the boys to excel in your career? Been there.
$100k+ income? Did that.
Founding a badass business, while slinging a Louboutin and rocking cute stilettos? "Overachiever" is your first, middle and last name.
You've already accomplished half the stuff the dreamers are too afraid to put on their vision boards. You, babe, are the ultimate do'er.
But there's one small (ok GIANT) problem:
You're stressed AF, burned out and depriving yourself of life's (meaningful!) pleasures.
Lunch is spent inhaling Sweetgreen in between contracts and clients.
Dinner dates with hubby don't happen. And your friends retracted your brunch invites after your 47th decline.
You make it rain inside your bank account, but you're freaking exhausted...
Your workaholism, force, push, and constant work-some-more mode is seriously toxic. And if you had to wipe the lipstick off and take a good honest look at your exhausted face — you're desperately unfilled.
Making your fortune was a massive achievement, but it's left you mega empty.
Your "Big Why" ran off when your sanity did. And now you're stuck, stressed and wondering....
Is this REALLY all there is to life?
Somewhere between the morning meltdown and the (umpteenth) skipped pilates class, it finally hit you...
You don't want to die having lived a "successful" but unfulfilled life
You're DONE burning the candle at both ends.
You're *finally* realizing bigger is NOT better!
You're done trying to DO more in order to BE more!
You're DONE feeling exhausted and unhealthy!
You CRAVE fulfillment, fun and rest!
You want to serve from OVERFLOW - not chronic depletion!
You're ready to plot your ESCAPE out of this crazy system so you can step out
of the rat race and into the life you deserve — without losing your empire.
But how?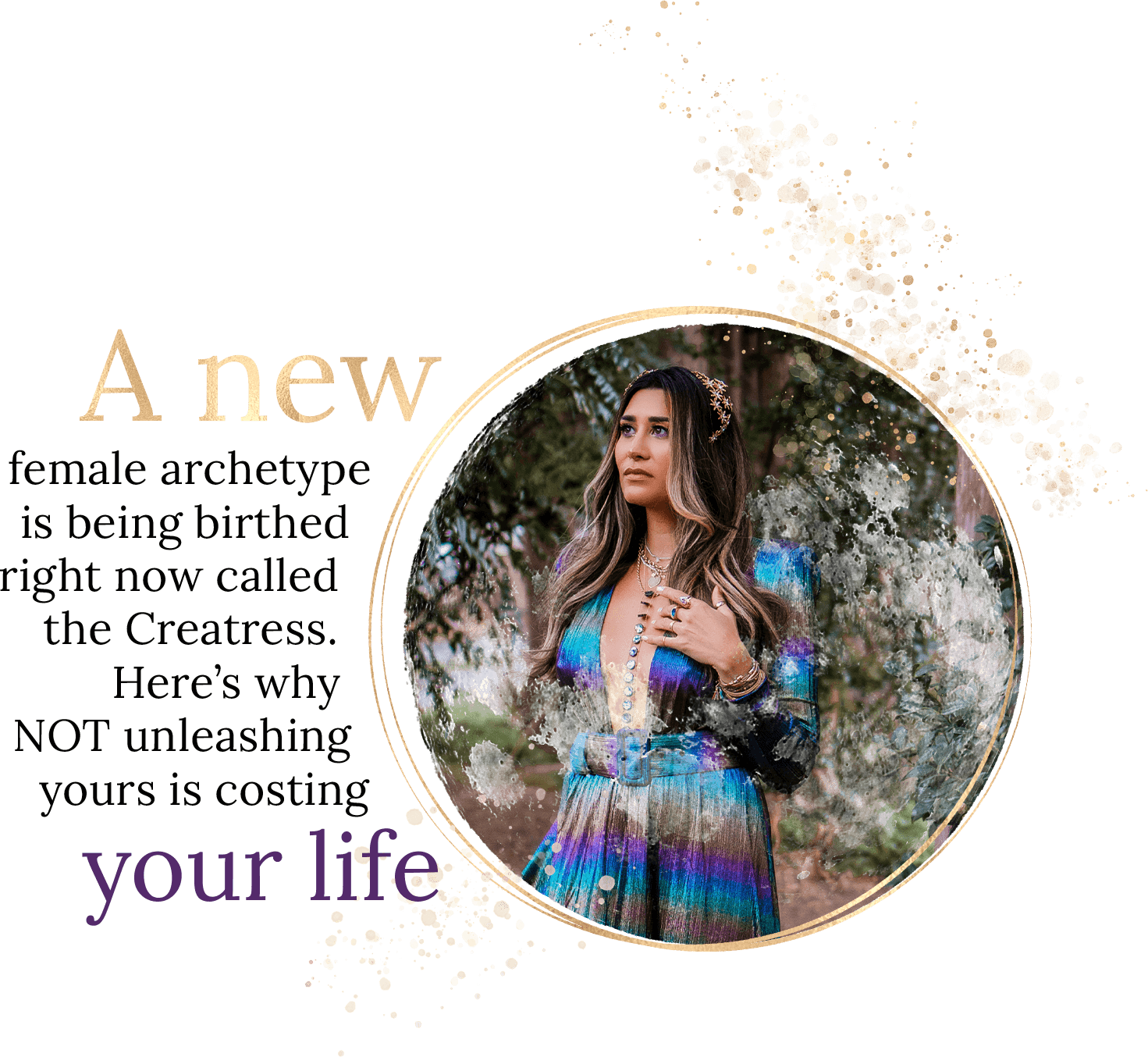 Newsflash, Gorgeous. We've been brainwashed.
It's society that's forcing you to ACHIEVE — not your true nature! And it's the sick reason 85% of people are suffering from adrenal burnout as you read this page.
As of 2021, researchers are literally warning US Companies that they're at risk of losing 2 million women in the workforce — 3 out of 4 of them will be due to burnout.
This epidemic is so prevalent, it has a name: The 21st Century Syndrome.
And when high-achieving women like you continue to be seduced by the "work hard, conquer the world" lie the patriarchy fed you, you put yourself at HIGH risk for: